Invest in Marketing and Sales Capabilities to Drive Growth
In today's economic climate, a business' growth is both more important, and elusive, than ever before. The clear link between investment in marketing and sales capabilities, and a company's above-market growth, means that it is essential that companies harness the potential of marketing and sales to drive better results.
In addition to our capability training, as part of improving our clients' marketing excellence capabilities, we also start by analysing our client's current capabilities across the 6 key pillars shown above. We then design a programme, tailored to the clients needs to help them improve in each of these areas.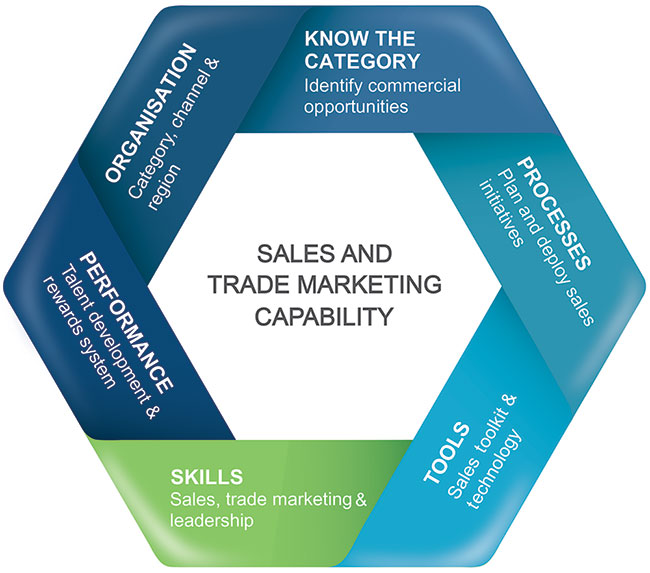 And for clients looking to improve their performance in sales and trade marketing, Certius' improvement plan focuses on building capabilities across the above 6 pillars in order to create and sustain a long-term competitive advantage for the business.